Description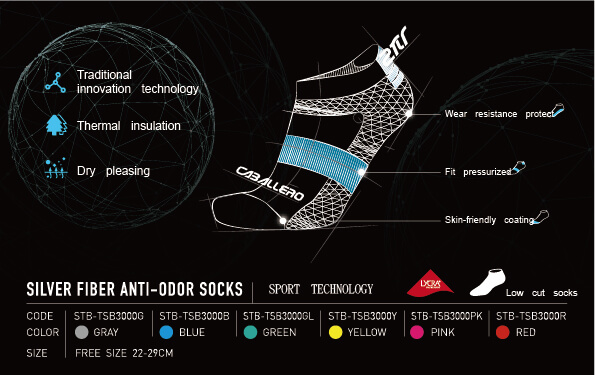 Texture:
5 % NYLON( LYCRA)
36 % POLYESTER
8 % COTTON
51 % SILVER FIBER
Adopting natural non-toxic TAIWAN Silver Fiber,Natural、Antibacterial bacteria、Deodorization,Natural、Non–toxic、Safe material.
Rapidly achieve antiseptic function in half an hour,Antistatic、Thermal insulation,Wash-resistant, Long-lasting antibacterial effect.
Washing advice:
In order to reduce the product make fluff balls, we suggest as the following;
By hand wash: Soaked with a neutral cleaner, Gently knead and dry it.
By machine washing: Place the opposite side of the sock in the laundry bag and set on to soft washing mode then dry it.